Top Level Management
The Customs and Inland Revenue structure comprises of the Director and the two Deputy Directors, one of which is the Deputy Director Revenue and the other the Deputy Director of Enforcement and Services. The Managers report directly to the Deputy Directors on specific programs relating to Customs Operations, Enforcement, Services, Revenue Collection and Tax Management.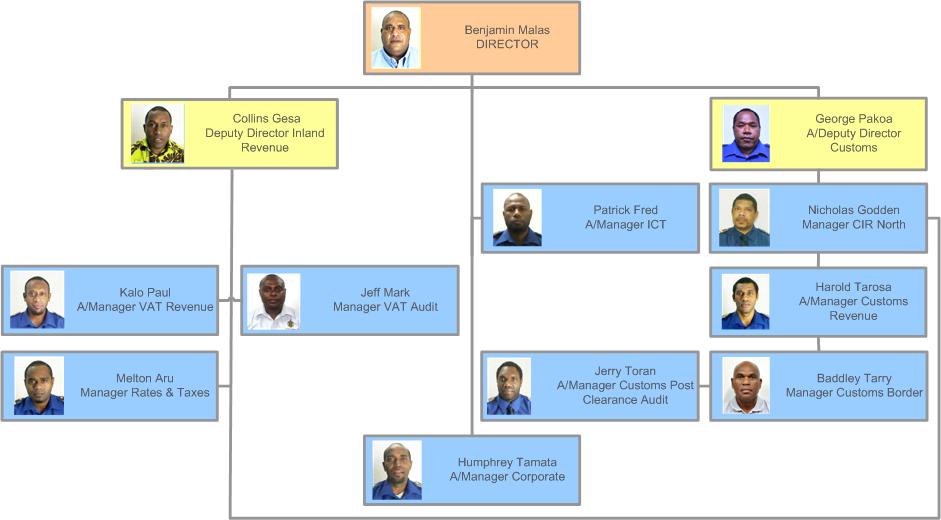 View complete Vanuatu Customs and Inland Revenue Organizational Structure here.