The Honorable Minister of Finance, Gaetan Pikioune signed an agreement with DataTorque on Thursday this week at the Reserve Bank conference room.
The purpose of the contract is to upgrade the current Revenue Management System (RMS)used by the Tax Division within the department of Customs and Inland Revenue (DCIR). The upgrade aims to bring in new features such as online filing of Tax returns and online payments of tax.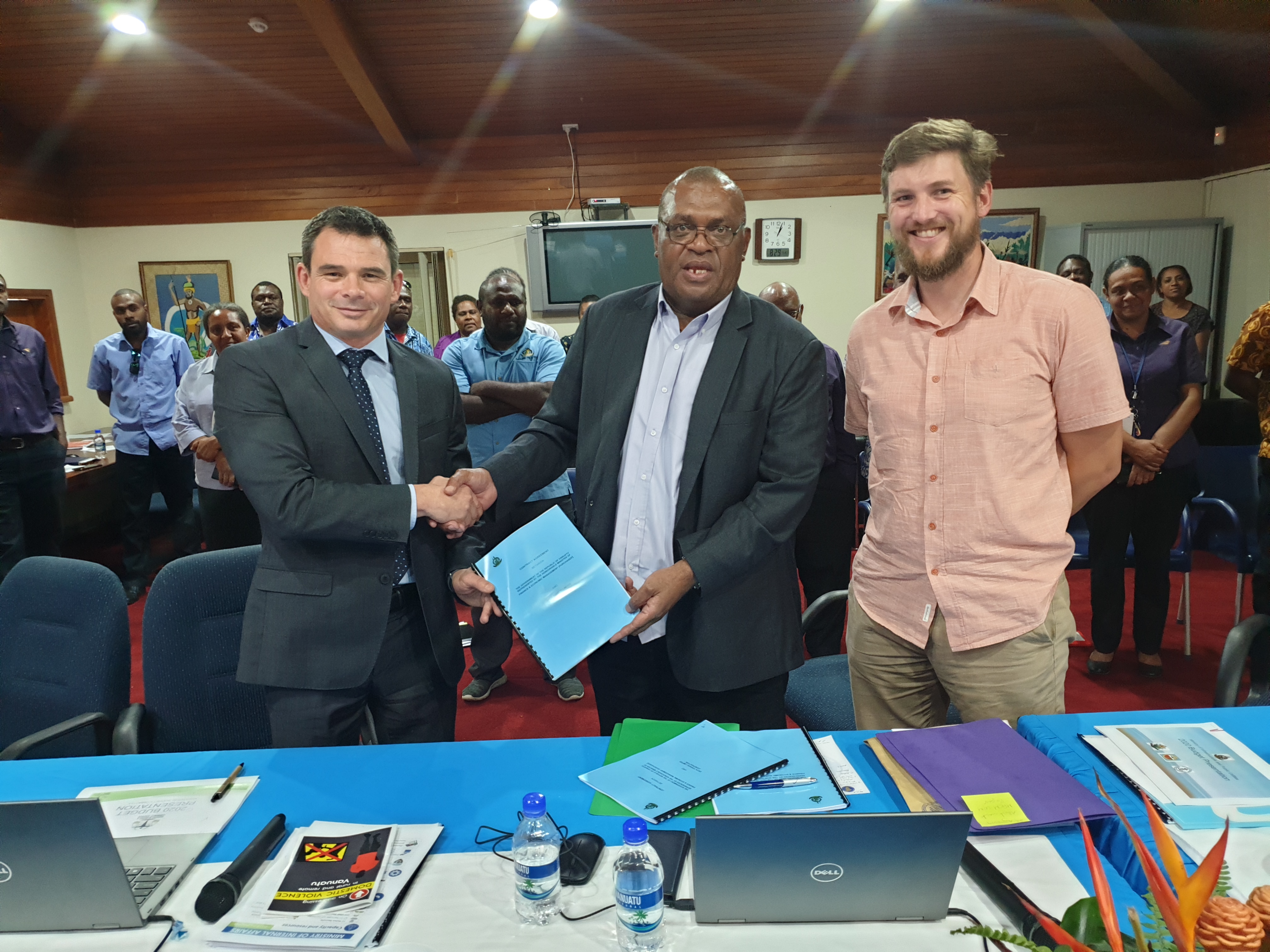 Director of DCIR, Harold Tarosa said that RMS has been used by the DCIR for the last 20 years. He said this system has been used to process driving license fees, business license fees, road tax fees, vehicle registration fees, VAT registration, VAT collections which amounts to more than VT10 billion in one year.